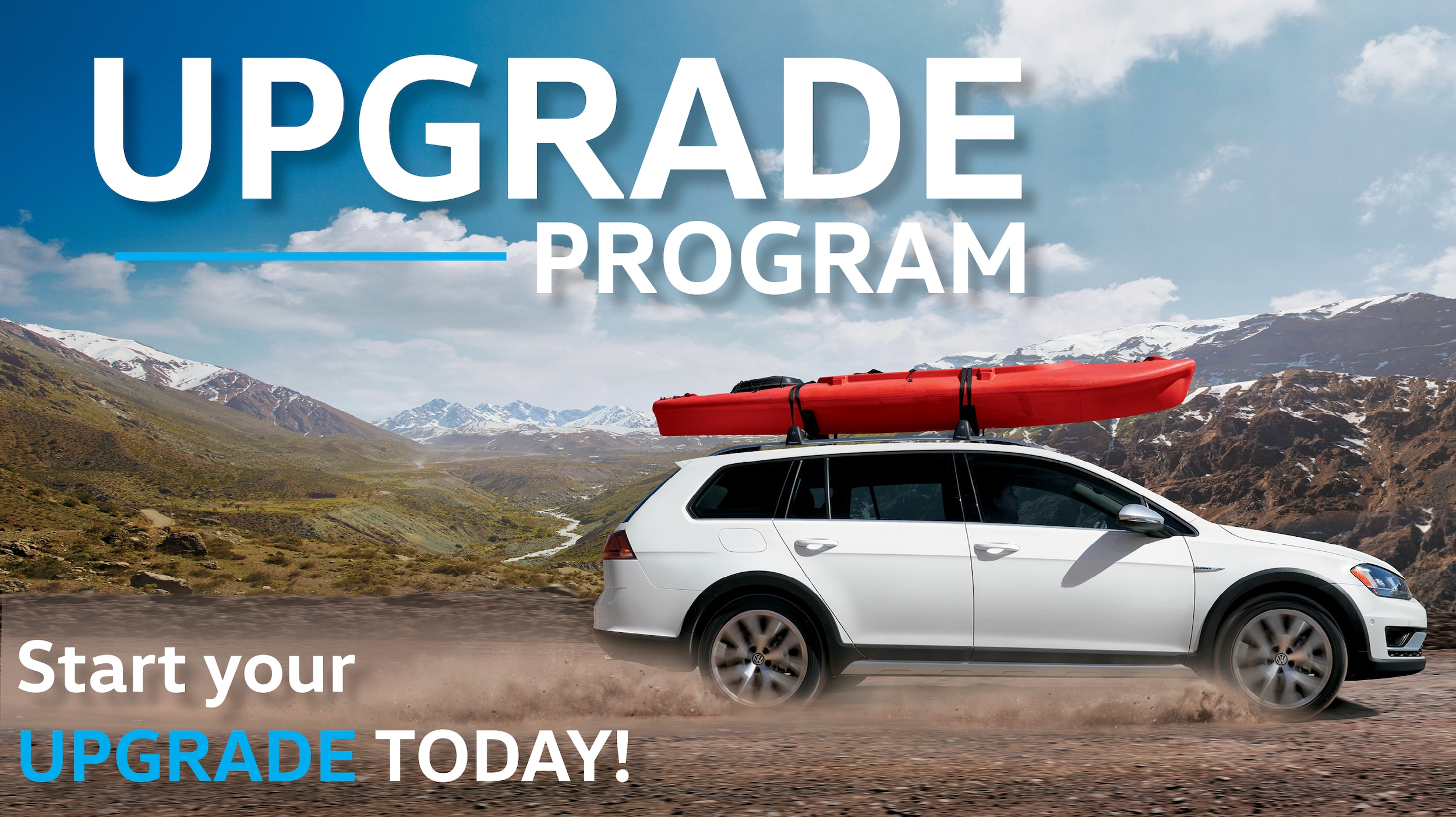 Vehicle Upgrade Program
Whether you purchased your vehicles from us or somewhere else, sell us your current car and we'll upgrade you to the latest model. Looking to trade-in a vehicle? Find out how you can sell your car to us. Plus, in many cases we can do this without raising your current monthly payment, and in some cases we can actually lower your monthly payment! This is possible through current incentives, special financing and Carolina Volkswagen discounts that are now available.  
Why do we want your car? 
Our pre-owned inventory has been depleted because of a recent spike in sales, so we need more used cars 
Our customers want locally-owned vehicles with low miles that have been well maintained 
Our best source for high-quality pre-owned cars is you! 
What are the benefits of upgrading? 
Lower maintenance costs on a new car 
Longer and more comprehensive warranties on a new car 
Lower fuel costs and higher miles per gallon on the latest models 
Increased safety with the latest technology in a new car 
Roadside assistance included with every new model 
New Features like bluetooth, navigation, backup camera, blind-spot monitoring, keyless entry and many more! 
No Obligations: 
There are absolutely no obligations to sell us your vehicle once an offer has been made. Our offers are not contingent upon you purchasing a vehicle from us. 
The appraisal is completely free: 
Once you receive your offer, the decision is yours. You are not obligated to sell it to us. There are no fees or costs whatsoever for this service. 
Our extensive inventory of new and used cars, trucks and SUVs so you'll have plenty of choices for a new car when you sell us your old one.  The written offer you receive on your used car can be applied towards the purchase of your next vehicle.  
At Carolina Volkswagen you get quality, selection and service from an honest, ethical dealership. With so many used and new vehicles to select from our customers that we serve in areas such as Matthews, Concord NC, Lake Norman, and all over the greater Charlotte area.
Contact us online or call our Sales Department at (704) 537-2336. 
If you want to sell, trade-in or buy used cars at Carolina Volkswagen, it's important to know our process. In order for you to sell or trade in a car to us, we first perform an inspection including taking the car for a test drive. We then look at the condition of the exterior and interior, the engine and transmission, the brakes, the tires, the heating and cooling system and much more. Next, we run a vehicle history report to get more information about the used car for sale.  After completing the car appraisal, we give you a written offer for your auto trade-in at which time you can determine if you want to sell, trade or buy a used car.