Carolina Express
Here at Carolina Volkswagen, we are helping our customers tailor their Volkswagen purchase before they even come into the store! Through Carolina Express, you will be able to structure you purchase and determine payments to save you time. See the many features below:
Regional & National Incentives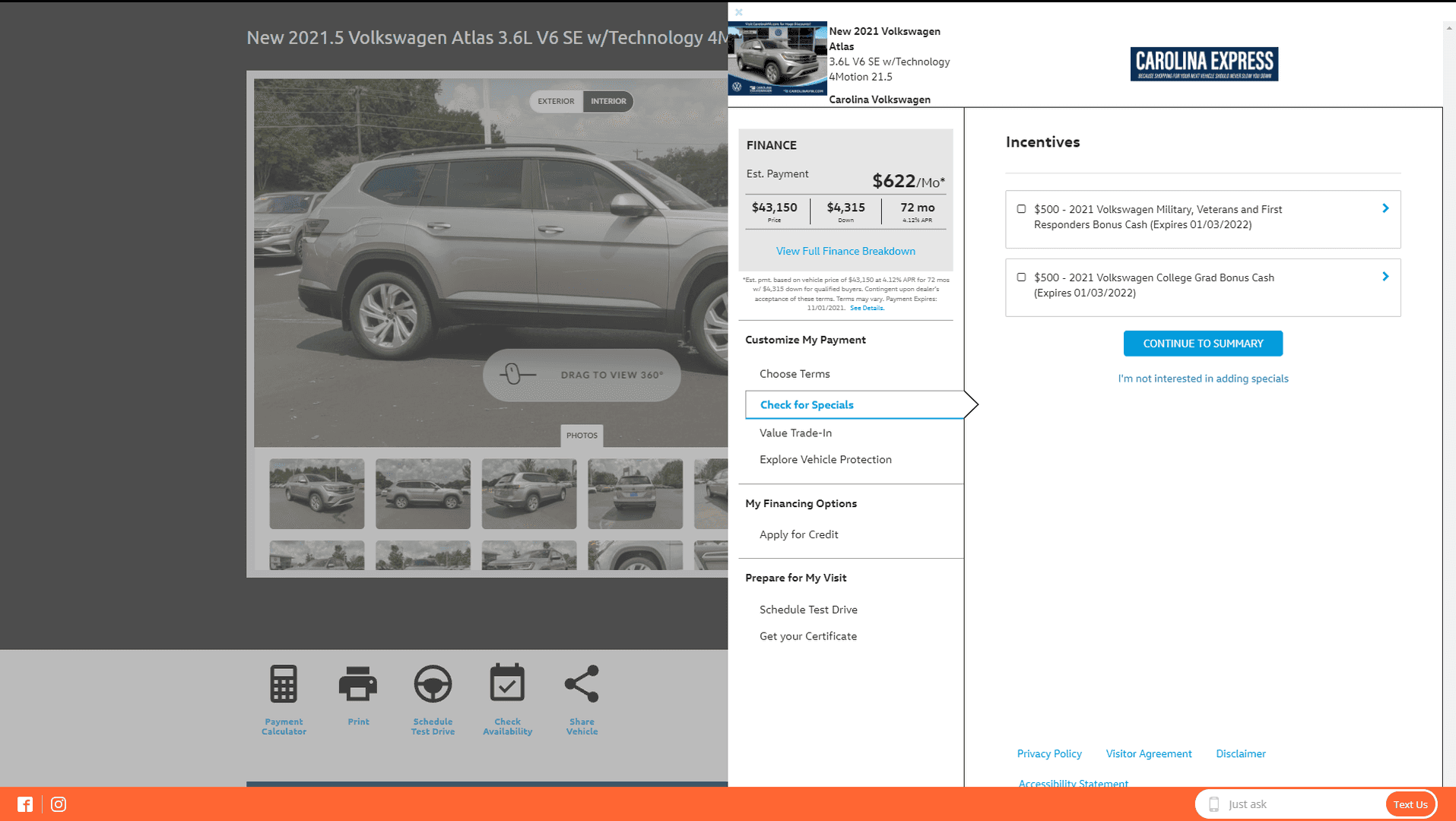 All Volkswagen incentives and rebates are available to be added to your deal! Select the deals you qualify for and watch as the pricing is adjusted in real-time.
Trade Integration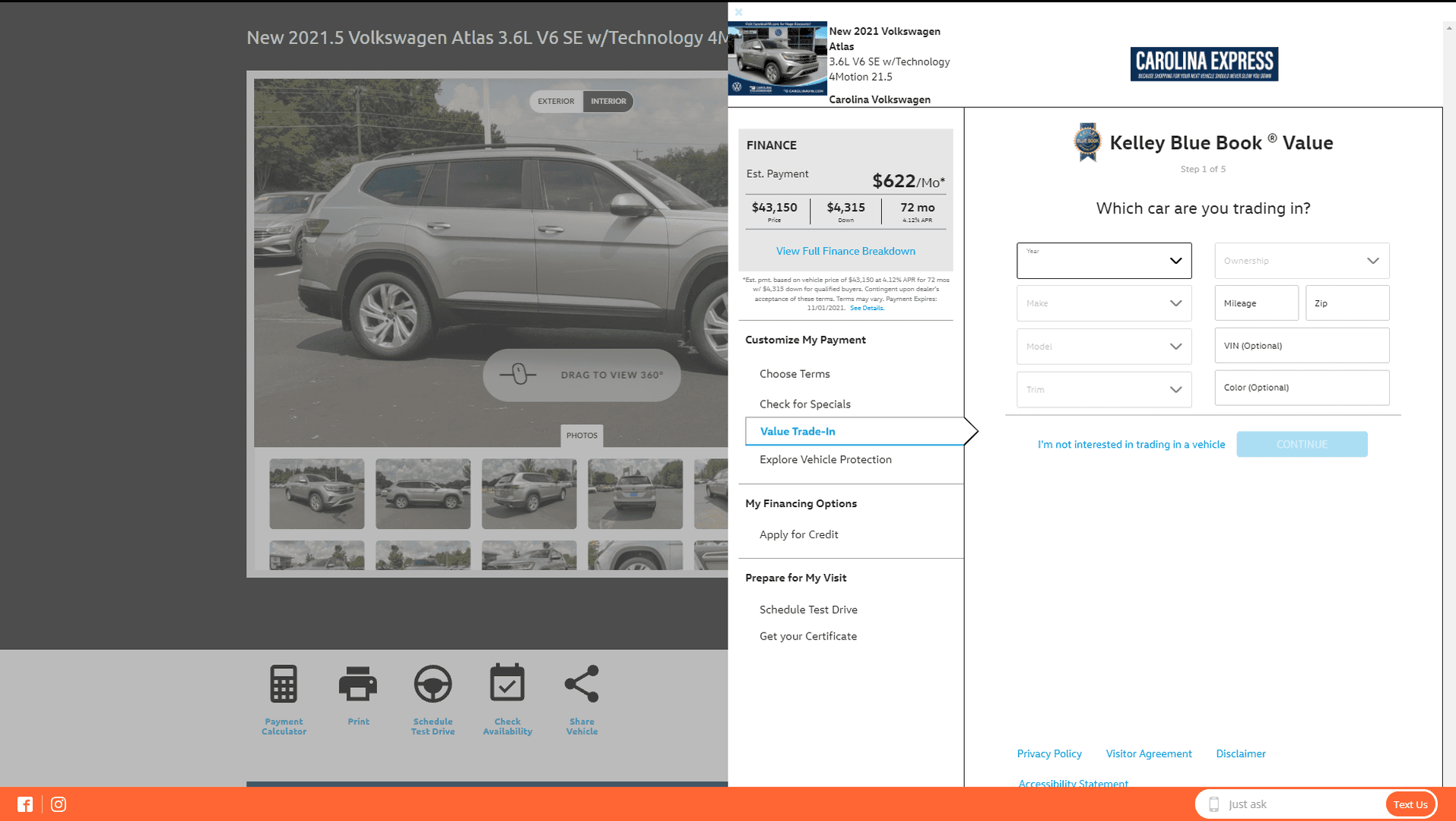 The integration with TradePending makes valuing your trade-in vehicle easy and reliable. TradePending uses live market data to provide values that are more accurate than traditional pricing methods. All market factors factored into your trade-in price are completely transparent.
Payment Calculator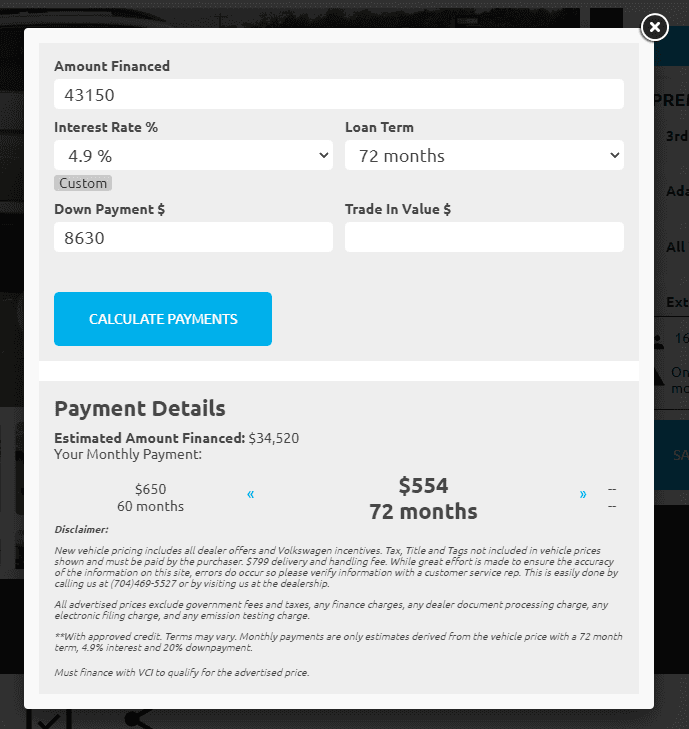 The customization payment calculator gives you control of your payment estimates. You can configure payments based on variable factors such as trade-in, down payment, and payoff.
Time Saved in Store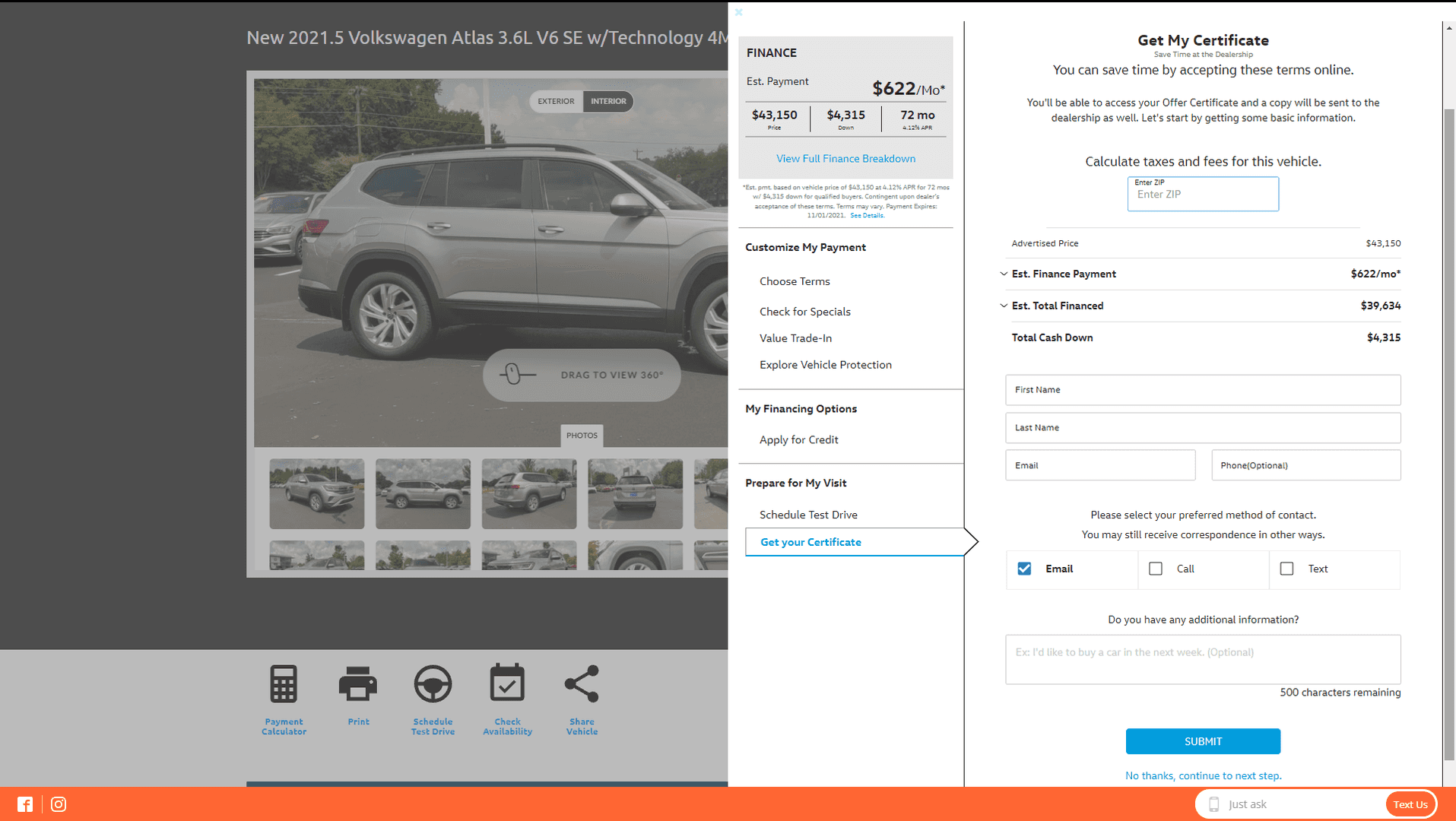 Structuring your payment not only saves you money, it saves you time! Spend minutes structuring your deal before coming into Carolina Volkswagen so you can sign and drive away in your new Volkswagen! See all the details of your deal before you even come in!
F&I Product Integration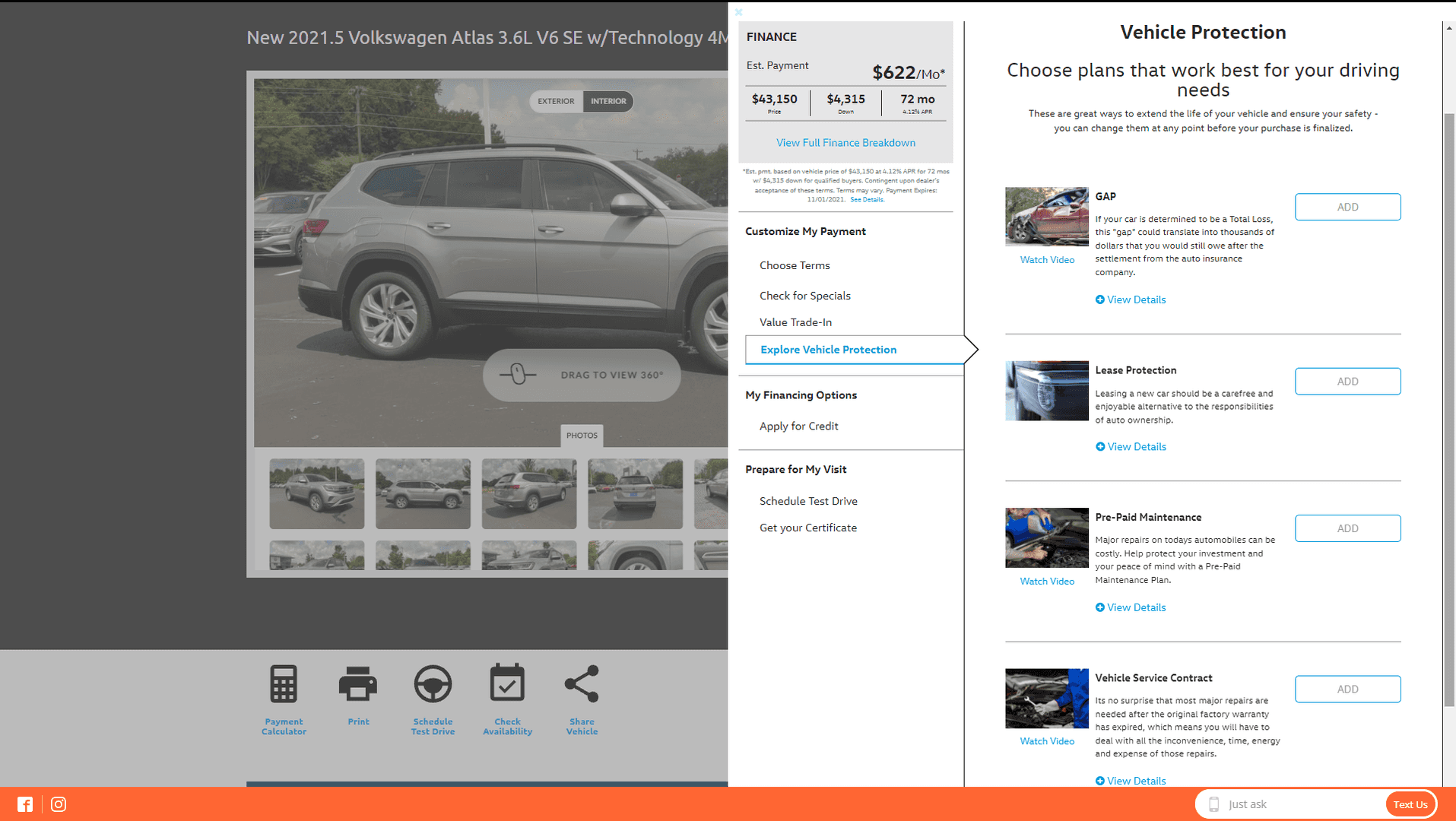 Browse F&I products for your new vehicle while you structure your deal.
Pre-Qualify Online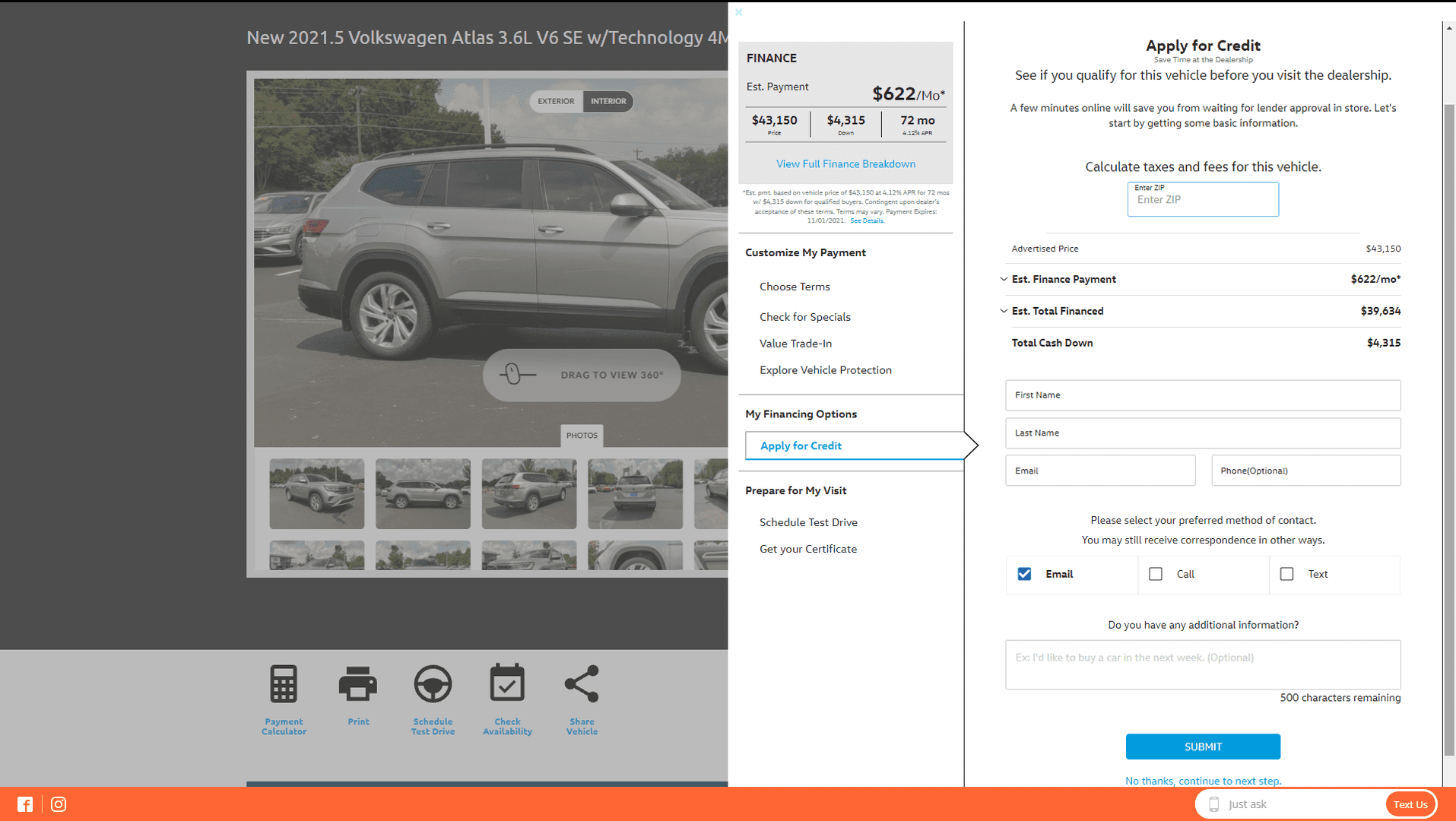 Carolina Volkswagen is giving you the ability to pre-qualify for your deal without providing your SNN or DOB.